Nos plats sont préparés au jour le jour, sans glutamate, avec autant que possible des produits frais - Viande bovine d'origine France
Our meals are prepared daily, without m.s.g., with as much fresh produce as possible - French beef.
---
Menus midi en semaine et hors jours fériés
Lunch menu available weekdays except holidays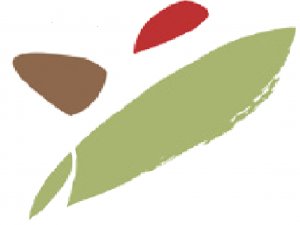 et entrée ou dessert -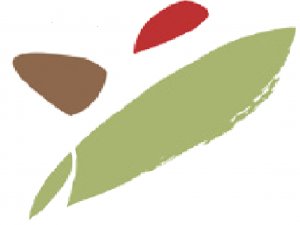 and appetizer or dessert   14,5€
---
A la carte
Entrées - Appetizer
Tré  Specialité de Huế, boeuf et porc légèrement acidulés au galanga et aux graines de sésame
Specialty from Huế area, lightly-tangy beef and pork with sesame seeds and galangal ginger
6€
Chả tôm chiên   Crêpe de soja aux crevettes moulinées
Shredded shrimp wrapped in soy paper
7€
Nem  3 rouleaux impériaux aux crevettes et au porc
3 fried spring rolls with shrimp and pork
7€
Gỏi cuốn  3 rouleaux de printemps aux crevettes roses ou au boeuf
3 spring rolls with prawns or beef

7€
Gỏi ngó sen  Fraicheurs de ci de là
Lotus mixed green salad
7€
Méli-mélo  pour 2 personnes  (hors menu)
Assortment of appetizers (off menu)  for 2 people
19,5€
Soupe et Salades - Soup and Salad
 Phở  « La soupe vietnamienne centenaire acclamée dans le monde » (Lemonde.fr du 24.01.2013)
The world famous centenarian Vietnamese noodle soup
13€
 Bún nem, Bò bún, Bò bún nem  Salade de vermicelles de riz aux nems - au boeuf - au boeuf et nem
Salad with rice vermicelli and greens - with sautéed beef or with spring rolls and sautéed beef

13€
Plats - Main Courses
 Thit kho tộ  Cassolette de porc au caramel de Bến Tre
Casserole of pork with caramelized sauce from Bến Tre
13€
Bò nướng hành  Brochettes de boeuf aux oignons nouveaux accompagnées du riz à l'ail
Grilled beef with fresh onions served with garlic rice
16€
Bò lúc lắc  Dés de bœuf sautés aux champignons de Paris et aux poivrons
Sautéed beef cubes with white button mushrooms and peppers
16€
Bò lá lốt  Bœuf à la citronnelle en feuille de 'lot' accompagné de cheveux d'ange
Beef with lemon grass cooked in "lolot"leaves, served with angel hair pasta
16€

Tôm sốt chua ngọt  Crevettes à la sauce aigre douce
Prawns with sweet and sour sauce
16€
Vịt cà ri  Magret de canard au curry et au lait de coco
Duck breast with curry and coconut milk
16€
Món chay   Plat végétarien (à commander à l'avance)
Vegetarian dish (to order in advance)

15€
Desserts
Tiramisu à la mangue fraiche
Fresh mango tiramisu

6€
Glace au sésame noir et à la vanille
Black sesame and vanilla ice cream

6€

Aumônières de taro d'eau au lait de coco, nappées d'une sauce de chocolat
Parcel of taro with coconut milk, topped with chocolate sauce
6€
Boissons - Drinks
Evian, Badoit,  Coca
3€
Jus de fruit exotique    Lychee, Ananas, Coco, Mangue - Lychee, Pineapple, Coconut, Mango
3,5€
Ricard,  Martini,  Porto
4€
Whisky
5€
Bière Saigon  -  Saigon Beer
4,5€
Vin blanc - Tariquet des Côtes de Gascogne 75cl
White wine

21,5€
Vin rosé - Inès du Fronton 75cl
Rosé wine

21,5€
Vin rouge - Clément Termes  du Gaillac  37cl   -    13€  /   50cl   -   15,5€   /  75cl
Red wine

21,5€
Verre de vin
Wine by-the-glass

4€
Digestif
After-dinner liquor

3,5€
Café espresso
Espresso

2€
Café spécial filtre à la mode de Saigon
Saigon special filtered coffee
4,5€
Thé vert de Thái Nguyên
Green tea from Thái Nguyên

4€
Merci de commander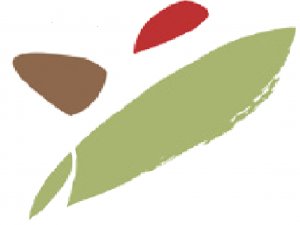 avec entrée ou dessert les soirs, weekends et jour fériés pour une consommation sur place.
Thank you for ordering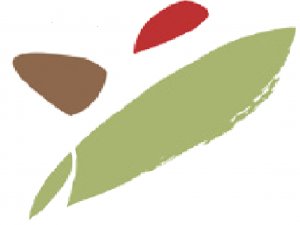 with appetizer or dessert in the evening, weekend and holidays when dining in the restaurant.
-
Prix nets, service compris - Net prices, service included
Paiement par carte bancaire à partir de 15€ - Minimum of 15€ for payment by credit card